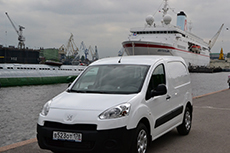 Engineers of SPB Marine LLC are ready to carry out urgent repair of your engine for 24 hours a day and 7 days a week in Saint Petersburg and Leningrad region.
If you are far away from us, you can apply to any of over 50 certified service stations in Russia. The closest station can be found by the following link: http://www.scania.com/global/en/home/misc/dealer-locator/dealer-search.html .
Each service station has an in-house warehouse of spare parts, there is a uniform price policy established for Russia.
If you have difficulties in identifying the numbers of spare parts you can contact us
Information on the most popular spare parts is given below:
| | | |
| --- | --- | --- |
| Item | Number | Price (VAT incl.), rubles |
| Fuel Filter Element | 1763776 | 751 |
| Fuel Filter Element | 1773375 | 2 412 |
| Oil Filter Element | 2057893 | 1 298 |
| Air Filter | 1529410 | 7 033 |
| Impeller | 323897 | 19 388 |
| Unit Injector | 1942702 | 63 048 |
| Combi - Sensor | 2149696 | 32 438 |
| Water Level Sensor | 2094773 | 38 728 |
| Starter | 1358639 | 59 413 |
| Starter Solenoid | 1405978 | 27 152 |
| Oil Temperature Sensor | 1865317 | 8 359 |
| Oil Pressure Sensor | 1862892 | 24 143 |
| Cool. water temp. sensor | 2094773 | 38 728 |
| Speed sensor | 1457303 | 12 532 |